Sony CEO: smartphone unit "necessary" component of hardware business
5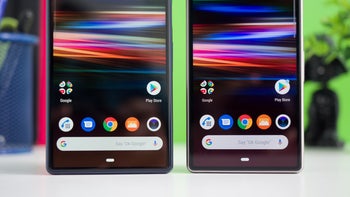 Sony's smartphone business has been bleeding money for years and investors have consistently called for an exit from the segment. But
according to
the company's CEO, Kenichiro Yoshida, the smartphone unit is "necessary" to make Sony's hardware business "sustainable."

Unlike Samsung and LG which have focused heavily on the production of household appliances over the years, Sony's hardware division has "centered on entertainment" since it was first created. These days, as pointed out by the CEO, "the younger generations no longer watch TV." Instead, their "first touch point" is smartphones, which is why Sony believes the business is so important. After all, it views mobile devices as "hardware for entertainment."

In the past, Yoshida has called for Sony to exit many of its unprofitable divisions and also played an instrumental role in the company's sale of its underperforming VAIO PC business. This would suggest that Yoshida believes Sony's smartphone business can indeed become profitable in the near future, despite the critics.
Regarding Sony's plans to achieve this, the company
announced yesterday
that moving forward it'd be focusing on just four key regions including Europe and Taiwan. In most other global markets such as Canada, Australia, South America, and India, the company is "defocused" and will probably exit the segment entirely in an effort to reduce losses.