Sony wants to 'transform' its smartphone business by neglecting a huge part of the world
12
After laying off
hundreds of European employees
, shutting down a
major Chinese factory
, shipping an
all-time low number of devices
during the first three months of the year, and reportedly preparing
another massive round of firings
, Sony's mobile business is essentially
hanging by a thread
.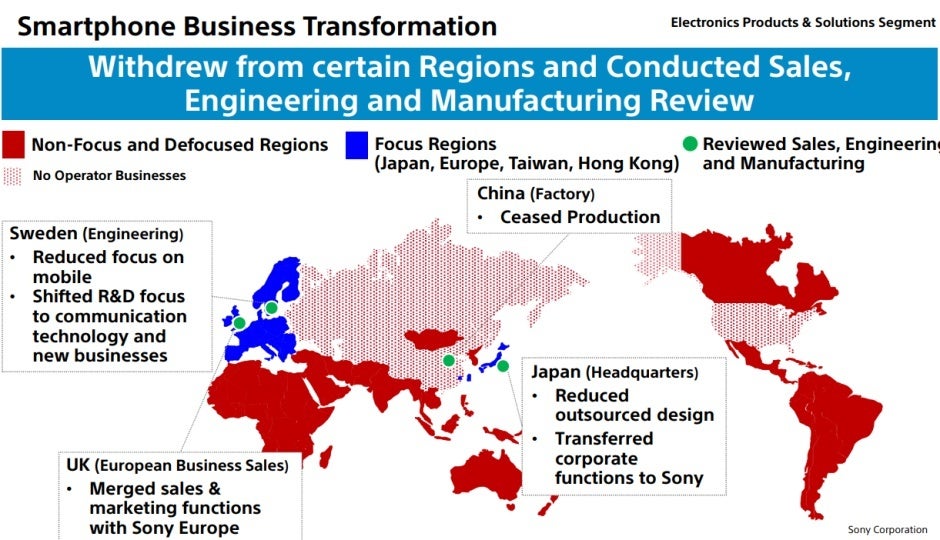 Unfortunately, this transformation will see the company improve its mobile focus in just a handful of key global markets, while neglecting the rest of the world. Canada, Mexico, India, the entire African continent, and South America are among the "non-focus and defocused regions" confirmed in a bleak picture of a world map that's only colored blue in Japan, Taiwan, Hong Kong, and (parts of) Europe.
Those will apparently be Sony Mobile's "focus regions" going forward, while the US, for instance, is included in a large area where the company has "no operator businesses", and presumably, no intention to make any big changes. By the end of 2020, the long-struggling Xperia smartphone business should complete a series of structural reforms expected to greatly reduce operating costs and, yes, possibly even yield a small profit.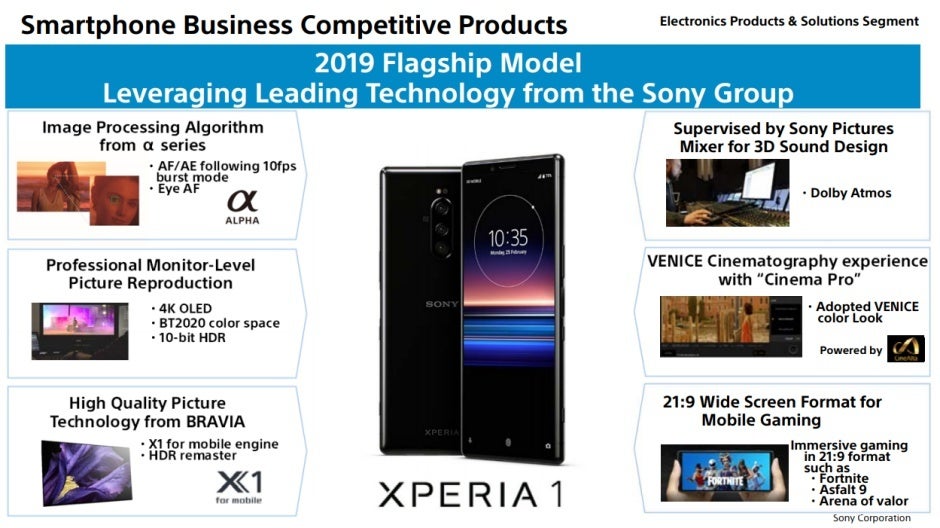 Sony is relying primarily on high-end models with healthy margins as it works towards that ambitious goal, leveraging "leading technology" from various divisions to strengthen the appeal and save production costs on impressive devices like the
Xperia 1
. Of course, one of the best "structural reforms" the company could employ is
releasing its smartphones
shortly after
their announcements
. Oh, and reviving the Compact lineup (
outside Japan too
) wouldn't hurt either.