Sony Xperia Z now getting a minor software update
17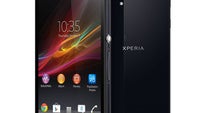 It has been brought to our attention that a firmware update is now rolling out for the Sony Xperia Z smartphone. The new software isn't of the major kind, but it is a welcome one nonetheless, bringing a number of lesser tweaks and improvements while keeping the OS version at Android 4.1.2.
With firmware number 10.1.1.A.1.253, the Sony Xperia Z gets the display calibration tool, allowing one to adjust the white balance of the screen. Also, the software keys and navigational bar are now black instead of grey, and the notification light can be disabled with the new software. Additional performance enhancements are introduced as well.
The Sony Xperia Z software update is reportedly live in France, with other markets expected to follow suit in the near future. In case you've received the new firmware already, drop us a line below and tell us if you see anything new.