Sony announced the Xperia Ear Duo – the "dual-listening" wireless earbuds
MWC 2018 is underway and Japanese manufacturer Sony already took its part in the expo. Alongside
the announcement
of its new flagships – the
Xperia XZ2
and the
XZ2 Compact
, Sony announced the Xperia Ear Duo – the new wireless "dual listening" headphones of the company, which are said to let you listen to music without isolating you from the rest of the world. They'll be shipping in May 2018, colored in either gold or black, and will be priced at $279,99.
The Xperia Ear Duo has some history. The headset could be called a successor to the
Sony Xperia Ear
Bluetooth headset, which was released back in 2016, but did not manage to achieve commercial success. Then at MWC 2017 we saw the first non-functional concept of the Xperia Ear Duo, which definetely drew the attention with its design. Last we heard of the Xperia Ear Duo was at the IFA 2017 held in Berlin, where
we had another concept in our hands
,
Enough history lessons, let's talk about the headset. On the outside, the Xperia Ear Duo remind us of a hands-free speaker, as they consist of an in-ear piece and a bulky part – the Spatial Acoustic Conductor – that is placed behind your ear. What's peculiar is the bulky part goes below the ear, and not over it.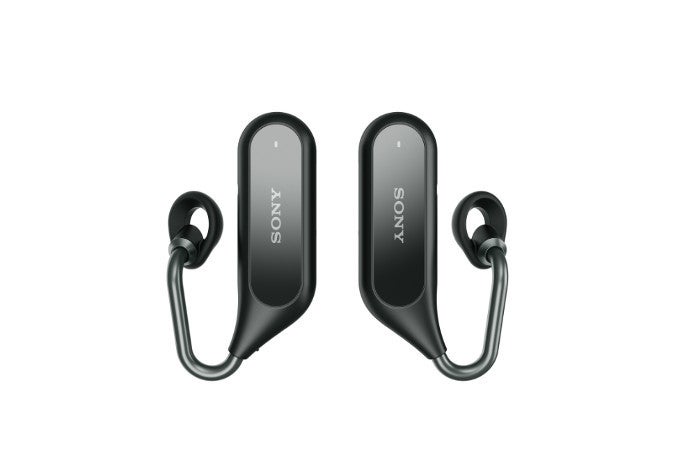 Sound wise, the Xperia Ear Duo brings in the new "dual listening" technology, which allows the user to listen to music and background sounds at the same time for an immersive experience. It's all done using the Spatial Acoustic Conductor. It "projects" the music into the hollow in-ear piece, which has a hole in the middle to let through background sound. With such a design we should not expect high levels of noise cancellation, which could repulse some users.
The Xperia Ear Duo have a Spritzer chip and a multi-sensor platform to recognize activities and actively adapt to what's going on around you. For example, the headphones will be able to auto-adjust the volume levels according to the background noise levels and your location. You'll also have the option to control the headphones by moving your head, for example a nod or a shake would accept or deny calls and shaking your head left or right would skip songs. If you're more old-school or would like to avoid possible
motion
sickness, you can always control the headphones by using the touch controls available on the behind-the-ear part. There's also built-in Siri and
Google Assistant
integration, pleasing both iOS and Android users.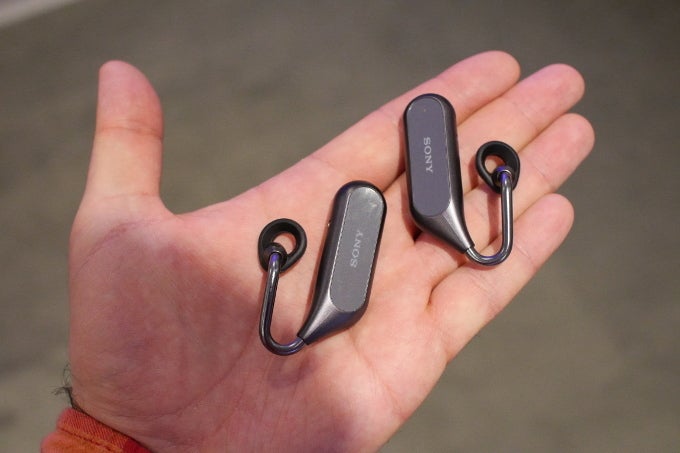 Being wireless, the battery life on the Xperia Ear Duo is quite the important factor. The headset will be able to play up to four hours of music with a single charge and the charging case that comes with it will hold an additional three battery charges. Also, the headphones have a fast-charge option, which brings two hours of music at the price of 12 minutes of charging.
source: Sony