Sony ST23i "Tapioca DS" and WT23i show up in benchmark results, don't set new high scores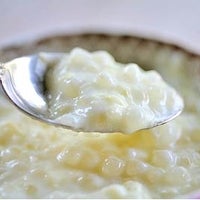 If the announcements of the
Sony Xperia GX
,
Xperia SX
, and the
leaked Sony ST26i
were not enough of Sony smartphone related news for today, we now have information about two more upcoming Xperia handsets. The devices in question are known by their model names – ST23i and WT23i respectively, and were spotted online in pages with benchmark results.
What is said about the Sony ST23i is that it is codenamed Tapioca DS, where DS stands for dual-SIM functionality. Other than that, the device is expected to be identical to the
Sony ST21i Tapioca
, with a
3.2
-inch HVGA display, 800MHz single-core processor, and a 3-megapixel camera being among its rumored specs. The hardware configuration of the Sony WT23i should be pretty similar as well, but the device is expected to be marketed under the Walkman brand instead.
As you can see from the benchmark results below, the two smartphones are not meant to set new Quadrant high scores. Instead, it would be more likely to see them marketed in emerging markets, or as affordable pre-paid offerings. If they ever get to see the light of day, that is.
Thanks for sending this in!