Sony Mobile to hold event on Nov 12: will it bring Xperia Z1S globally?
8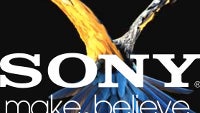 Sony Mobile is expected to hold an event on November 12th and while it's not yet clear what will be announced speculation is already bringing up the official unveiling of the Sony Xperia Z1S, a small sized but fully powered version of its Xperia Z1 smartphone. Other candidates for the limelight are the mysterious Sony Xperia Tianchi, a 6-inch smartphone with a 720p HD display and the first octa-core MediaTek system chip, that should be a very affordable device for emerging markets. Or why not both?
The expected Sony event is said to be held under the
"Be moved"
motto, possibly a hint that this will indeed be about mobile devices.
The Xperia Z1S is one device we're particularly excited about. In a land of larger and larger Android devices, it's expected to actually break the tradition and offer all the power of a flagship in a device with a 4.3-inch screen. This form factor would make it much more pocketable, compact and convenient for single-handed use.
All in all, here are the two devices that might make an official appearance at this upcoming Sony event:
Sony Xperia Z1S with a 4.3" 720 x 1280 pixel display, Snapdragon 800 and 20-megapixel camera
Sony Tianchi with a 6" 720 x 1280 pixel display and MediaTek chip
The information about this upcoming event comes from China and Sony is expected to hold this in Shanghai. However keep in mind that right now this is merely a rumor and not a fact. We'll keep you posted as soon as we get more details.