Sony Ericsson squeezes a profit despite the supply issues from the Japanese earthquake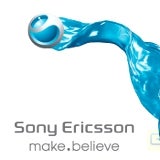 Sony Ericsson announced its financial results for the quarter that ended March 31st, and it seems that the company is struggling with some supply disruption issues, due to the Japanese earthquake, but managed to eke out profit.
Despite that revenue fell significantly from the same quarter last year, and from last quarter, Sony Ericsson increased its profit margins, thanks to the shift from feature phones to higher end Android handsets. The sales in the quarter totaled $1.63 billion, and the company's margin rose to
33%
.
This places Sony Ericsson at about 5% market share in the industry (3% if we count in revenues), but the average selling price for its handsets has been bumped quite a bit to
$200
. With innovative handsets like the
Sony Ericsson Xperia arc
and
Xperia Play
, this trend is certain to continue this year, and we can be fairly sure that the company has gotten on top of its mobile woes, thanks to the adoption of Android.
via
AllThingsD