Sony Ericsson Xperia arc announced for the US, $599.99 MSRP gets it unlocked and ready to go
11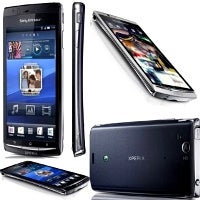 Sony Ericsson officially announced it is bringing the
Xperia arc
to US shores, and it will be sold for $599.99 by Sony's retail stores, as well as at shop.sony.com in August.
The phone has actually been available there since the beginning of July
with AT&T 3G frequencies, but nothing smells as good as the official annointment.
Retailers like Newegg, BestBuy and Amazon are also onboard, and each seems to introduce its own pricing. The Sony Stores will carry the Midnight Blue version, whereas Newegg, BestBuy and Amazon will also have the Misty Silver one.
A quick check reveals that Newegg is already carrying the phone in both colors for $549 with free shipping, while Amazon one-ups it with $529.99 price tag for both versions. It is backordered at shop.sony.com anyway, with an estimated ship date 8/2. BestBuy might be waiting for August to come, since no Xperia arc can be seen in its online inventory list.
Americans are not used to pay full price for unlocked phones unsubsidized by a carrier, but if you want to change phones mid-contract, insert a prepaid card, or just buy the plan only, the Sony Ericsson Xperia arc is a unique handset, with its curved design, slim shape, 4.2" screen with the Mobile BRAVIA Engine, HDMI port and the excellent 8MP Exmor R-powered camera. Whether that $600 MSRP is right for the desired head-turning, is another story.
source:
SonyEricsson