Some apps will be left out of the HTC Desire Gingerbread update, you'll be able to download them later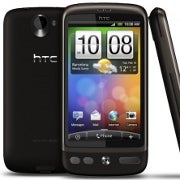 HTC posted on its Facebook page that some apps will not be included in the upcoming HTC Desire Android
2.3
Gingerbread update. Since the Desire has only 512MB of ROM for installing apps, they will be available as a separate download from Android Market. Here is the company's exact statement:
"
To resolve Desire's memory issue and enable the upgrade to Gingerbread, we will cut select apps from the release.
Look for status updates starting next week. We apologize for any confusion.
"
Later on, in its Twitter feed, the company answered to a follower that it is in the process of deciding which apps will make the cut and which won't, and those unavailable in the official update will be at your disposal in Android Market, if you want to bring them back on, after all.
source: HTC
(
Facebook
&
Twitter
)