Some BlackBerry users will get the chance to test pre-release BlackBerry 10 products
11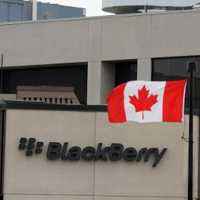 Some BlackBerry users who have been members of the Beta Zone, will soon have the opportunity to test out pre-release BlackBerry 10 products. An email sent out to these 'Berry owners is telling them, that their past participation in the Beta Zone qualifies them to test software updates, and report on bug fixes. Once a BlackBerry 10 user receives an email inviting him to join the program, the next step is to take a survey to see if he or she qualifies to be a member.
The email notes a few times that users will be required to use their current BlackBerry 10 flavored handset. This means that it won't be new BlackBerry handsets you'll be checking out, so get that image of you testing the BlackBerry Passport out of your mind.
Just because you won't be testing hardware doesn't make this job any less important. An example of what you might be testing on your phone, is
the BlackBerry Blend feature
. This will eventually allow you to pair your BlackBerry 10 handset with a PC or tablet, and share BBM, emails, texts, calendar and contacts. Blend is showing up on official images for both the BlackBerry Passport and the
BlackBerry Classic
.
"We're excited to announce that in the near future we will be initiating an exciting new beta program for BlackBerry 10 devices! Based on your participation in past betas you look like you would be a good fit for the upcoming program. If you are interested in participating in a beta program on your BlackBerry 10 device please take this quick survey to indicate you're interested and to help us select individuals who are suitable candidates to participate.

What kind of beta is this? - This beta will focus on pre—release BlackBerry products. It will require the use of your BlackBerry 10 smartphone in order to be eligible to participate. Participants will be expected to engage in regular activities such as software upgrades, sharing feedback, and submitting bug reports.

What happens if I am selected? - lf you are selected to participate we will contact you with more information about next steps. Only those who are selected will be contacted."-BlackBerry email
With over 400,000 BlackBerry members in the Beta Zone, you might have some tough competition. But if you do get selected, you will have access to programs, apps and updates, many of which the public has no idea about.
source:
Crackberry