Some Android users aren't seeing their recent snaps on Google Photos even though they are backed up
14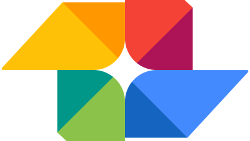 Google Photos is having a problem. Some users say that after October 14th, images that are uploaded to the application are not showing up on the mobile or desktop site, although they are getting backed up. We know they are getting backed up because they appear on the Google Photos app on other devices, and are stored in the cloud via Google Drive. To check if you are affected by the problem, upload a new picture on your phone and see if it appears at photos.google.com. If you don't see it, or any other images dated October 15th or later, you do have the problem.
Android users are complaining about this on the Google forum. And we should point out that the problem is not limited to those in the U.S. In the forum, users living in other countries like France were complaining about photos missing from Google Photos.
Some forum contributors say that they have informed Google about the issue, which means that hopefully a fix is being prepped even as you read this story. Again, not every Android user is having this problem (yours truly is one who is not experiencing this issue). But even if you are not seeing your latest snapshots show up on Google Photos, you can be assured that they are still getting backed up.
source:
GoogleForum
via
AndroidPolice