Huawei now has record grip on China's smartphone market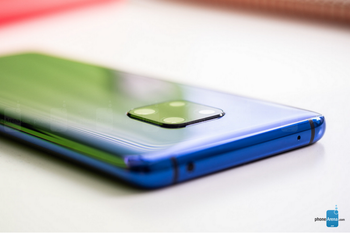 The Chinese smartphone market was held hostage last year to a weak economy in the country, partially related to the ongoing U.S.-China trade war.
Thanks to research firm Canalys
, we can quantify the damage in numbers. Last year, Chinese smartphone shipments amounted to 396 million units, a decline of 14% from 2017, and the lowest total since 2013. The year was topped off with a 15% year-over-year decline in shipments for the fourth quarter. That makes it seven consecutive quarters with lower shipments.
However, the top five Chinese companies were able to increase their hold on the market. Those firms accounted for 88% of Chinese smartphone shipments in 2018, up from 73% in 2017. To see how bad things were in the Chinese smartphone market last year, consider that the fifth largest handset company in China was Apple. Even though its 9% market share last year equaled its performance in 2017, the company shipped 13% fewer units in the country in 2018 compared to the previous year.
The top smartphone manufacturer in China last year was (no surprise) Huawei, which shipped 16% more units than it did in 2017 as it delivered 105 million handsets in the country. As a result, its market share rose to a record 27% from 20%. Despite a 2% decline in shipments, Oppo took the second spot with a 20% share of the Chinese smartphone market last year. That was up from 2017's 18%. Vivo was third after growing its shipments by 9% in a weak market. The company now owns a 20% share in China. Next was Xiaomi, with a 12% slice of the pie. It's shipments declined 6% in 2018.
The
others
category was a disaster, with those companies' market share declining to 12% from 27% during the previous year. Shipments by these firms declined a whopping 60%. And things could get worse this year, with Canalys calling for a 3% decline in total shipments to 385 million. If Apple wants to pick up ground in China, it will have to take a look at its pricing strategy and trends in the foreign exchange market. Due to the dollar's strength against the yuan, the "more affordable"
iPhone XR
was priced above the premium
Huawei Mate 20 Pro
in the country, which
forced Apple to slash wholesale prices of its 2018 models in China
.