Huawei confirms foldable phone with 5G for MWC, eyeing global supremacy this year
6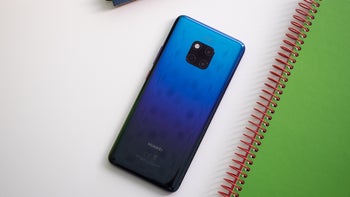 Compared to the
Galaxy S10 lineup
, which is starting to look like
the world's worst kept secret
well in advance of its February 20 official announcement, things have been rather quiet on the Huawei P30 series leak front...
until just yesterday
.
But believe it or not, the second-largest global smartphone vendor is also planning to unveil a different product we don't know a great deal about at
MWC 2019
in Barcelona next month. This comes straight from the company's Consumer Business Group CEO Richard Yu (
via Reuters
), mind you, so you can already take it to the bank.
Like Samsung, Huawei wants to demonstrate its progress in the increasingly competitive foldable field in front of a large international audience with a device that's
almost
ready for primetime.

The as-yet-unnamed Huawei foldable phone could be commercially released in April "at the earliest" with 5G connectivity in tow made possible by the company's very own next-gen Balong 5000 modem.
It's not clear at the moment what kind of numbers Huawei might be aiming for with the initial production run of this mysterious foldable device. The Samsung Galaxy Fold (or Galaxy F), for instance, is gunning for
at least one million units
, which may not sound like a lot, but given the complexity of these designs, is actually pretty impressive.
We also don't know if one or several variants of the more conventional
Huawei P30
will offer 5G support, but what's obvious is none of these remarkable products are headed for the US. Which isn't stopping the company from dreaming big after selling a massive 208 million smartphones worldwide in 2018.
Richard Yu strongly believes Huawei will be number one in the world "at the earliest this year, and next year at the latest", claiming the pressure put on the brand by "politics guys" isn't getting to customers, which continue to put their "trust and confidence" in
Huawei's arguably great phones
.
Recommended Stories