Smartphone and tablet titles now make up 30% of Gameloft's sales
1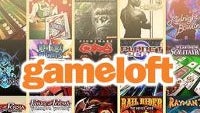 Gameloft is one of the biggest gaming studios in the world, but now its profit is increasingly dependent on the mobile industry – the company's titles for smartphones and tablets made up
30% of the total sales
in the first half of the year. Tablet and smartphone Gameloft releases grew by 55% in sales in the first semester to reach some $32.7 million (23 million euro), and contributed to the developer's consolidated sales of nearly $109.2 million. That's an increase of 15% when compared to the same period last year. The biggest chunk of Gameloft's sales fell on Europe with 33%, followed by North America with 28%.
The growth is set to continue in the second half of the year as Gameloft plans on releasing some
twenty new titles
for smartphones and tablets. The company also mentioned the growing importance of emerging markets and technologies like social network gaming and smart TVs.
Gameloft is the studio behind games like the Asphalt series and NOVA shooters, but it's not the only company to ride the mobile wave. EA Sports has also suggested that with so many platforms all offering the same games, it might be a wise move to offer their
gaming portfolio for one fixed price across different systems
. Even if this doesn't happen in the near future, though, mobile gaming seems to have established itself as a key factor, one that gaming producers can't afford to ignore.