EA Sports might bring all of its games for one fixed price on all platforms
3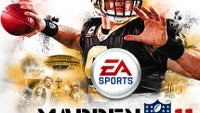 Electronic Arts
is the software publisher behind not only one of the most popular games for iOS and Android ranging from Madden NFL 11 to the Sims, but it's also behind top PC and console games. That's why the company is in a key position to pave the way for the future mobile gaming. It's plans don't lack ambition and might well mimic Amazon's Whispersync feature which grants you access to digital books you've purchased across multiple platforms, all for a single price. EA Sports could do the same, only with games:
bring all its games
, from Madden NFL 11 to Tiger Woods PGA Tour golf,
for one fixed price set for all platforms.
All of the games will be connected via the same social gaming eco-system.
A radical change it is indeed, but that's how EA Sports sees the future. Actually, it's that lack of
radical innovation
Andrew Wilson, head of development for EA Sports, believes might quickly bring a company down. The games might even move to a service, like a TV channel, rather than a one-time purchase and thus allow consumers to come in contact with every content available.
"It's about handing over control to the gamer,"
Wilson clarified.
"Ultimately, what we want to get to is this concept where we break down the barriers between the franchises. John Riccitiello our CEO says it seems like such a waste – we spend $20-40m making each of these games, but most gamers only ever play one, because the business model is an impediment. So how about we drive toward a model where every gamer can experience everything we make without paying that much more money. You've got to recognise that given the opportunity, the consumer will play and they will bring their friends."
Social networks have also been key to pushing gaming to new heights, as now gamers across the globe amount to 1.2 billion, up from 250 million a couple of years ago. The new model might roll out in EA Sports' titles over the next year, so there's definitely plenty of innovation coming. Would you be willing to pay for
games as a service
, a Gameflix of a kind, or do you find that off-putting? Don't hesitate to chime in the comments below.