Smart speakers will be the fastest growing new category in 2018, outpacing wearables, AR and VR
2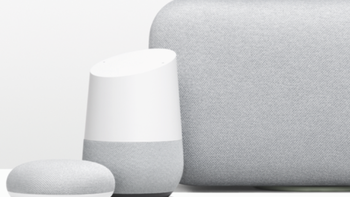 Smart speakers will be the fastest-growing new category of technology in 2018, according to research by analytics firm Canalys.
Smart speaker sales will beat sales of wearables, augmented reality (AR) and virtual reality (VR) devices, three of the commonly named technologies previously said to grow fast in a maturing smartphone market.
Total smart speaker sales are expected to reach a whopping 56.3 million units in 2018, with Google and Amazon expected to lead the way with their Google Home and Alexa speakers. Apple is also expected to release its higher-end, Siri-powered HomePod speaker early in 2018. The United States will be the biggest market for such smart speakers with 38.4 million of expected sales, or 68% of the total.
"2018 will be the defining year for smart speaker adoption"
Canalys provided the following prediction for the smart speaker market this year:
"Smart speaker uptake has grown faster than any other consumer technology we've recently encountered, such as AR, VR or even wearables. While 2017 has been a banner year for smart speakers in terms of hardware sales, especially for Google and Amazon, smart speakers in 2018 will move beyond hardware, with strategic attempts to monetize the growing installed base in the US and beyond. The possibilities to do this are endless, be it discreet advertising, content subscription bundles, premium services or enterprise solutions. The technology is still in transition, and increased investments from multiple players of the ecosystem will fuel growth," Canalys Research Analyst Lucio Chen.
The key word here is clearly monetization. While in late 2017, Google and Amazon are estimated to have sold their Google Home and Alexa speakers at cost or even at a loss, in 2018, the companies will look for ways to monetize, according to Canalys.