Skype for Android update adds accessibility support for cards from Bots
0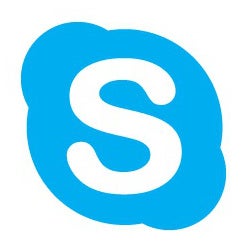 A new update for Skype users has just been released, but only on Android platform. The new version comes with just one new feature and a few bug fixes and improvements.
The most important change, as the title says, is the addition of accessibility support for cards from Bots. In case you've never used these Bots and don't know what they are, here is how they work.
Specifically, Skype Bots will appear in your messaging app like card, which will provide you with information about weather, flights, sports, and many more. You can use that information to book flights or make reservations at your favorite restaurant, if there's a bot for that.
Skype introduced Bots several months ago and the team behind the service will most likely add more in
future updates
. For today, however, Skype user will only get accessibility support for these cards from Bots.
Aside from this new feature, the developers also confirmed they have solved an issue related to changing device orientation while recording a video message.
Also, those of you who own Samsung smartphones will be pleased to know that the latest update improves Skype's reliability on those Samsung phone powered by Android 6.0.1 Marshmallow and Android
5.1
.1 Lollipop.
If you already have Skype installed on your mobile device, then the update should be available for download via Google Play.