Skyfire 4.0 for Android is now available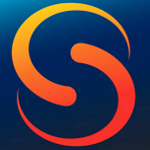 One of the most popular third party browsers for Android, Skyfire, has build 4.0 ready to be downloaded from the Android Market. While current users of the beta version of the up-to-date build of the browser are grandfathered in, new users will have to make an "in-app" payment of $2.99 (after a 3 day free trial) to unlock the video services, including the Flash videos, that the software offers. New Skyfire users with Verizon VCast will have the browser's video unlocked free for a limited time.
Version 4.0 of Skyfire offers some new features including a customizable Skybar that can be rearranged to your liking. Not a fan of Twitter? You can remove it from your Skybar and replace it with, say, Facebook if you desire. Your choices include Twitter, Groupon, Share, Google Reader, Sports-News and Finance and settings. Regardless of your preferences, the goal is to make the Skyfire browser a more personal and unique browser than the stock Android software.
source:
androinica