Siri loses beta tag on September 18th
23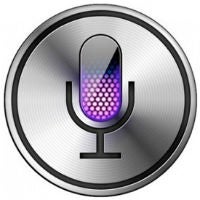 The
upcoming launch of iOS 7 on September 18th
brings more changes than the new pastel colors and the removal of skeumorphic icons. It also removes the "beta" tag from Siri. The voice activated personal assistant, which was
first introduced
with the unveiling of the
Apple iPhone 4s
, has worn the beta tag since then, on the
Apple iPhone 5
, the third and fourth generation Apple iPad
and the Apple iPad mini
.
Apple has updated its website and has replaced the picture on its Siri page. The image on the page now shows the
fourth-gen iPad
next to the
Apple iPhone 5s
where previously the Apple iPhone 5 was in the picture. Apple says that Siri now "
understands what you say, knows what you mean, and even talks back
."
Siri will now search in Twitter and Wikipedia, and web search results from Bing.
Siri now can answer you as a female or male,
in English, French, or German. In addition, Siri has been boning up on sports knowledge and can also make restaurant reservations as well as
learn how to pronounce a new name
. And in iOS 7, Siri can post to Facebook or Twitter and even open certain apps.
source:
SlashGear