Siri, why are you on the Apple iPad mini but still not the Apple iPad 2?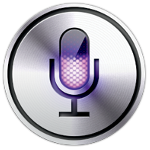 Those planning on purchasing the
Apple iPad mini
when it launches November 2nd will be happy to find out that the OEM's voice activated personal assistant Siri, will be supported by the byte-sized version of Apple's tablet. On the other hand, those with the
Apple iPad 2
remain Siri-less. It could be a sign that Apple will use its second-gen tablet
as a budget offering
. If so, the Apple iPad 2 would probably remain in the Apple lineup until the next full sized model is released next year.
pixel
density at 162ppi tops the 132ppi on the older device. According to those who saw the two side-by-side, the 30ppi difference
does make a difference
.
You have to feel for owners of the Apple iPad 2. No Retina display, a slower processor (when compared to the Apple iPad mini) and no Siri. Will those with the Apple iPad 2 finally give up and buy one of the newer tablets?
source:
AppleInsider