Shots fired: BlackBerry says the Blackphone's security is unsuitable for business users
29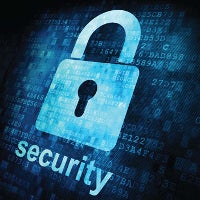 Do you remember the Android-powered
Blackphone
? The
ultra-secure device
that allegedly comes with a slew of unprecedented security solutions, never before seen in an Android device? Well, it's okay if you don't, but it seems that BlackBerry, the once-powerful Ontario-based manufacturer, remembers. According to BlackBerry, the Blackphone is okay for the average Joe and plain Jane, but pretty "unacceptable" for enterprise and pretty customers.
The Waterloo-based company said that the Blackphone's
"go-it-alone"
approach is mediocre compared to BlackBerry's end-to-end take on the matter. The smartphone maker boasts that its BES10 (BlackBerry Enterprise Service 10) platform is what enterprise users really need in a
"post-Snowden environment"
. At the same time, BlackBerry says that it's still unclear if the Blackphone supports logging and archiving of business communications on itself, which is
"an unacceptable condition for regulated organizations, such as financial services and healthcare firms"
.
"BlackBerry's similar preoccupation with protecting user privacy is apparent through features like BlackBerry Balance andBlackBerry Guardian. BlackBerry Balance comes standard on all BlackBerry 10 devices and automatically separates personal data and applications from enterprise data, giving users the best BYOD experience on the market."
BlackBerry, which is still among the major players in the field of mobile security, has been taking a lot of hits in this department lately. The competition that's coming from the likes of Samsung, its KNOX security container, and
Google's latest decision to implement it into Android
are probably going to make things harder for the struggling BlackBerry. However, CEO John Chen kept his cool and stated that enterprise users should rely on companies that not only
"talk the security talk"

, but also walk the walk
. Thus, it's more than sure that the Waterloo-based company will stand its ground.
source:
BlackBerry
via
BerryReview