The über-secure Blackphone will be powered by 2GHz NVIDIA Tegra 4i CPU
15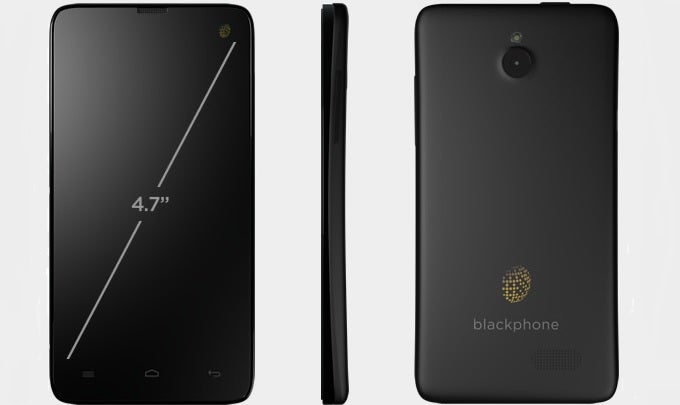 When the Blackphone was
officially announced at MWC
in Barcelona this past February, we finally knew just about everything there was to know about it, in broad strokes at least.
The Android powered secure smartphone uses a suite of subscription based security apps to up the level of security on the mobile device. When you buy the Blackphone, a two-year subscription to that encryption suite is included.
The device, a result between a partnership created by Silent Circle and Geeksphone, retails for $629, and its Android 4.4 underpinnings deliver what Blackphone calls PrivatOS, which basically eliminates the default data tracking and app permissions that are "on" by default in Android. Today, specifications for the Blackphone were updated. The secure device has a 4.7-inch 720p display, 8MP main camera, 5MP front facing camera, 2,000mAh battery, 1GB of RAM, and 16GB of expandable storage.
At the Blackphone's announcement, the CPU was stated simply as a quad-core 2GHz unit, but no mention as to who would be providing the silicon. That cat is now officially out of the bag, as it was announced today that the heartbeat of the Blackphone would be an NVIDIA Tegra 4i quad-core CPU tuned to 2GHz. It is integrated with NVIDIA's i500 LTE modem. The Tegra 4i should have no trouble managing graphics either with 60 custom GPU cores.
The Blackphone sold out almost as soon as it was announced in February. The company is on track to deliver final devices in Europe and the Americas in June.
source: SGP Technologies
GENEVA, April 28, 2014 /PRNewswire/ -- SGP Technologies SA, the Switzerland-based joint venture of Silent Circle and Geeksphone behind Blackphone, announced today that it has selected the NVIDIA Tegra 4i mobile processor to power Blackphone, giving users unmatched mobile performance and – with SGP's PrivatOS suite of Android™ tool and bundled software – the privacy for protecting confidential business and personal communications and Internet activity.

SGP selected Tegra 4i for its superior multimedia, web browsing and networking experiences while supporting Blackphone's unprecedented array of integrated privacy features and services. Tegra 4i has 60 custom GPU cores; a quad-core CPU based on ARM's Cortex-A9 r4 CPU, plus a fifth battery-saver core; and an integrated NVIDIA i500 LTE modem.

Blackphone is the first high-end smartphone placing privacy and control directly in the hands of its users -- including technologists, executives, public figures and anyone who wants the power of choice over their own information. Blackphone's PrivatOS, built on Android™, and combined with a full suite of privacy-enabled applications, allows users to regain control over their communications activities.

Coupled with Tegra 4i's capabilities, Blackphone's design offers the best features on the market, from stunning video displays and app multi-tasking to enhanced battery life – in addition to signature features such as award-winning private encrypted voice and video calls and text messaging with attachments from Silent Circle, anonymous browsing and mobile VPN protection from Disconnect and private encrypted cloud storage from SpiderOak.

"With Blackphone we have engineered a high-end smartphone rivaling the top devices on the market in terms of performance and user experience – and with comprehensive embedded privacy features as a crucial differentiator," said Toby Weir-Jones, CEO of SGP Technologies SA. "NVIDIA's industry leadership and the compelling advantages of their Tegra 4i mobile processor make them a key partner in creating a disruptive product backed by the best components available."

With competitive focus centered on uncompromising privacy and user control, Blackphone's selection of Tegra 4i acknowledges NVIDIA's ability to meet unique device specifications and demanding performance requirements. Together with other world-class components and materials, Tegra 4i helps deliver on Blackphone's promise of eliminating prior generations' trade-offs and compromises between private, encrypted communications' usability, accessibility and performance.