The sequel to Warhammer Quest is coming to Android in March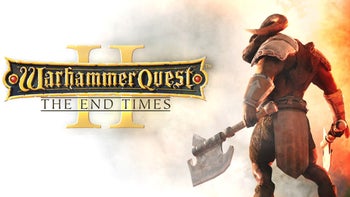 Warhammer Quest, one of the better titles in the
Warhammer franchise
, is a tactical turn-based mobile game developed by Rodeo Games and launched back in 2013. In the meantime, the Rodeo Game's co-founder Ben Murch decided to start another studio called Perchang, which released a very successful game called … Perchang.
In fact, the reason Perchang was able to release of Warhammer Quest 2 is the success it achieved with its first new game. Warhammer Quest 2: The End of Times made its debut on iOS last year and costs $4.99.
Earlier this week, Perchang confirmed the sequel to Warhammer Quest will be released on Android sometime in March. Until then, nerds using Android device can apply for beta and test the game before release.
Although we don't have an exact release date yet, we expect Warhammer Quest 2: The End of Times to be priced at $4.99, just like the iOS version. Also, some of the expansions already launched on iOS may be released on Android platform along with the base game as well.