Second-generation Motorola Moto G found with Android 5.1 on board
6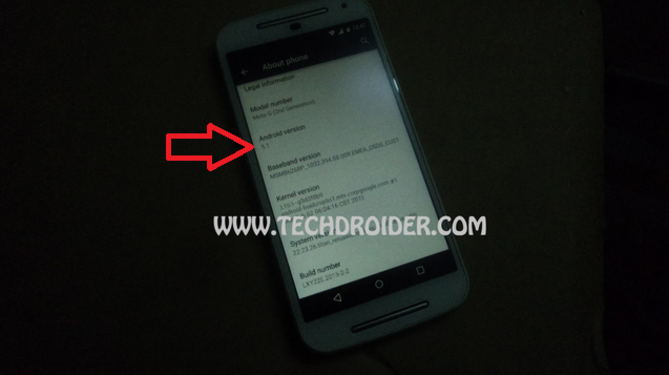 Motorola Moto G with Android 5.1 on board
The other day, we told you that Google had 'launched' Android 5.1 in Indonesia as
the latest Android build was spotted running on a new Android One handset
. Now, a second generation
Motorola Moto G
has been spotted with Android 5.1 running the show. Motorola has been quick with the Lollipop stick, and we have to wonder if a broader rollout will be coming soon.
Back in December, we told you
to expect Android 5.1 to debut in February
, which was a great call. At the time, we told you that the new build would add Silent mode which was missing on Android 5.0. Other changes include a general improvement in system stability, improved RAM management, fixes for sudden app closures, improved battery management, issues with wireless connections fixed, problems with 'Okay Google' function solved, notifications problems solved, some sound problems experienced by certain devices fixed and other improvements and changes also fixed.
So where will Android 5.1 show up next?
Motorola Moto E
users have
received an invitation for a soak test
as we told you the other day. While the speculation is that the soak test is for Android 5.0.2, there is no reason why it couldn't be for Android 5.1 instead.
source:
TechDroider
via
STJSGadgets