Motorola Moto E soak test invites being distributed in India for Android 5.0.2
2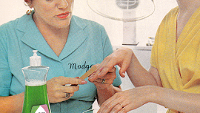 Motorola is sending out invitations for a soak test in India to those sporting the first edition
Motorola Moto E
. The invitations are sent out to see who wants to volunteer to take part in the testing. To be involved in the soak test, one must be a member of the Motorola Feedback Network and promise to keep everything confidential. According to a tweet from
Motorola India Fans
, the soak test is being held to test Android 5.0.2 on the phone.
So why use a limited soak test to make sure that Android 5.0.2 works perfectly on the first edition Moto E? By keeping the number of participants low, Motorola can better keep track of the test, and if there is a problem, only a few units are negatively affected making things easier to fix.
The soak test will probably run about two weeks. If no problems crop up during the testing, it is expected that the rest of the first generation Moto E units in the country will soon thereafter receive the Android 5.0.2 update.
Thanks for the tip!
source:
STJSGadgets