Save $50 when you pre-order the Samsung Galaxy S5 today from Radio Shack
12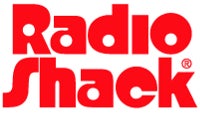 Some carriers in the U.S. are starting today to take pre-orders for the
Samsung Galaxy S5
.
AT&T will reserve a unit for $199.99
with a signed two-year pact. Also today, U.S. Cellular customers can pre-order the Samsung Galaxy S5 for $199.99. Those who do this online
will receive a $50 Google Play promotional code
.
Now, Radio Shack has tossed its hat into the ring. Starting today, pre-order the Samsung Galaxy S5 from inside a Radio Shack store and you will receive a $50 discount. And if you have a working, but unused phone lying around, Radio Shack will give you a $75 to $300 credit toward a Samsung Galaxy S5 using the retailer's Trade and Save program. The retailer has had problems with its phone and tablet sales, which led to a larger fourth quarter loss and the
subsequent closing of 1100 underperforming stores
.
"The Samsung Galaxy S 5 will be one of the hottest mobile devices this year and RadioShack customers will be among the first to get a great deal on this new smartphone. RadioShack associates are experts in helping customers find the newest technology and enhancing that technology with other state-of-the-art devices to accomplish even more."
-Paul Rutenis, chief merchandising officer, RadioShack
Starting Monday, T-Mobile customers can pre-order the Samsung Galaxy S5 for a special introductory rate of $0 down with 24 monthly payments of $27.50 due. That works out to a price of $660 for Sammy's flagship phone.
Barring any last minute delays, the Samsung Galaxy S5 is expected to be released on April 11th.
source:
RadioShack