Santa just might bring along the Google Nexus Two to Carphone Warehouse?
1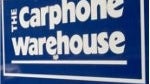 Needless to say that the Google Nexus One will live on in memory as one of the most profound Android handsets to hit the market, but when asked about a potential successor, Google's very own Eric Schmidt noted that there were
no plans for a second Google branded device
.
However, some rather interesting pieces of news surfaced recently regarding a potential Google Nexus Two handset. This time is comes from British business paper City A.M. which sites that a Gingerbread on board Google Nexus Two will be ready in time for a launch this upcoming holiday season. However, it looks as though it'll be available in the UK with exclusivity going to popular retailer Carphone Warehouse. It's not certain from the report whether or not other regions around the world would see this mythical device, but the unnamed source goes on to say that it won't be manufactured by Samsung.
But when you think about the relationship that Carphone Warehouse has with Best Buy Mobile in the US, it's striking to say that Google has some prominent partners at hand if they were to indeed launch this device in time for the holidays.
source:
City A.M.
via
Engadget