Samsung's Tizen 4.0 OS goes official, targets smart home and IoT devices
0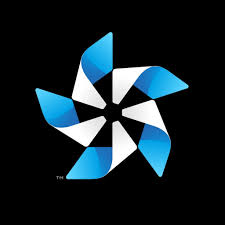 Something most people don't know is that Samsung is actually using more than one operating system for its mobile devices and smart appliances. One of them is Android, of course. The other is called Tizen and is Samsung's own, in-house developed, Linux-based operating system, designed to work on many of today's smart devices. And it seems that the number of Tizen-powered products will soon become even greater, as Samsung is determined to make its open-source OS applicable to a much wider range of gadgets. To accomplish this mission, the company will count on its new Tizen OS 4.0 and so-called Tizen Real Time (RT) component for Internet of Things (IoT) devices, announced at the Tizen Developers Conference (TDC) in San Francisco.
According to Hyogun Lee, Executive Vice President of the Visual Display Business at Samsung Electronics and Chair of the Tizen Technical Steering Group, Tizen has
"proven itself as the most successful Linux-based embedded OS in the world"
. Tizen's latest growth is supported by the increasing popularity of connected home devices such as Smart TVs and smart refrigerators, so the company thinks it is time to further expand its presence in the world of IoT.
That's why the key changes in Tizen 4.0 are optimizations made on the platform for IoT developers
"to enable rapid creation and commercialization of various applications"
. Samsung says Tizen 4.0 will provide a development environment that can be refined according to the characteristics of various devices by
"subdividing functional modules"
. With this IoT focus in mind, Samsung also plans to bring .NET developers on board with Tizen 4.0 by adding .NET and Xamarin framework into its open-source ecosystem in partnership with Microsoft. And since Tizen is an open source project, it will also benefit manufacturers other than Samsung, Hyogun Lee points out in an interview.

A key platform extension for the IoT segment is the Tizen RT OS module, which can be used both in high-end connected products like TVs and mobile devices as well as base-level IoT appliances such as thermostats, scales, light bulbs, and more. In order to expand the ecosystem of Tizen-based IoT devices, Samsung is also planning closer cooperation with chip makers. The company is expected to develop Tizen RT-based chipsets in association with ARTIK and Broadlink, which are its primary chipset makers in China. The Korean smart home device maker Commax and the location-based service provider Glympse in the US are also among the prospective Samsung partners in the making of Tizen-based devices.

At the TDC, Samsung also presented its first Tizen RT chipset called ARTIK 053 (pictured above). According to the official information, it is a lightweight, affordable IoT chipset with integrated real-time processing capabilities that is aimed at high-performance and hardened security for next-gen Tizen products like home appliances, healthcare devices and industrial automation.