Samsung announces the Z4, quite possibly 2017's most under-spec'd name brand phone
10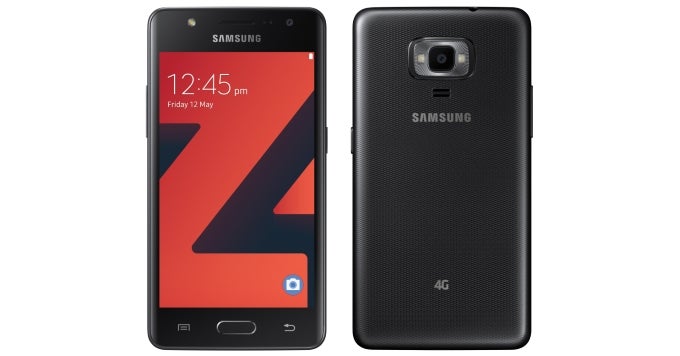 Following its
appearance
at the Wi-Fi Alliance for certification, the Samsung Z4 got its official announcement today. This is the latest smartphone to run the company's proprietary Tizen OS. Different builds of Tizen power many of Sammy's smart devices, including TV sets and smartwatches. It also runs on low-cost phones like the Z4 and its predecessors.
The Z4 is an entry-level smartphone for first-time users, which explains the ho-hum design and spec sheet. It's a device meant to demonstrate the essential mobile experience at the lowest agreeable cost. Thus, the Z4 gets a 4.5-inch, 480 x 800 resolution display (hard to believe these still exist, but they do), a quad-core chip, and 1GB of RAM. Not particularly impressive, but apparently enough to handle LTE Cat. 4 data speeds.
In addition, there are 5MP cameras with LED flash modules on the front and back, and the phone is powered by a 2050mAh battery. While Samsung is being super-economical with hardware, the Z4 does have everything a smartphone absolutely needs, and is going to make some first-time users very happy for a while.
Samsung doesn't want Tizen as its flagship OS... yet.
As for the operating system, the phone runs Tizen 3.0 and its user interface is designed with straightforward usability as the primary goal. It makes sense not to overwhelm someone who's never used a phone before, right? Users can easily make shortcuts to features like voice commands, camera app, and other facilities by assigning physical buttons or coming up with swipe gestures. Speaking of the camera app, it offers some pleasing functionality like Auto Selfie (take photos by facial recognition) and Video Flip (capture front and rear camera views in a single video).
The Samsung Z4 will be sold in select countries, beginning with India. It will be offered in black, gold, and silver colors. Alas, the price hasn't been listed. Samsung will be showing it at the Tizen Developer Conference in SF next week, too. While not a poster child for the platform, the Z4 certainly has its place in developing markets. Besides, Samsung doesn't have much interest in pushing Tizen as an OS for flagship devices if it aims to keep business relations with Google tight.
ALSO READ
source:
Samsung Newsroom