Samsung has at least 14 new devices in the works alongside its future flagships
2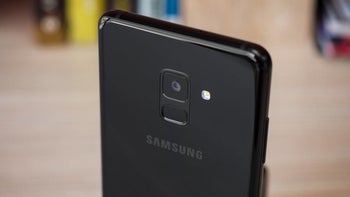 Samsung's recent struggles in China are certainly no secret, and neither are its plans to revamp its smartphone strategy entirely – the company is set to replace its popular Galaxy J series with a number of
new smartphone lines
– but today one important has emerged online confirming the sheer scale of the company's plans.
According to a reliable source, Samsung is already working on a total of 14 new smartphones for the Chinese market. These will all debut at some point in 2019 and will presumably be launched either as part of the
Galaxy A series
or as part of the brand's new lineups. This means that certain offerings will likely cover the low-end segment of the market while others will cover all mid-range options. When it comes to flagship smartphones, though, Samsung is expected to stick to its traditional Galaxy S and Galaxy Note releases, in addition to the
upcoming Galaxy F
.
Unsurprisingly, individual details about these devices are still unknown as their release dates are still quite far away. However, they will likely build upon the recent philosophy Samsung debuted with the
Galaxy A7 (2018)
wherein it focuses on flagship features and decent specifications and relatively low prices, thus allowing it to better compete against Chinese rivals.

In the most likely scenario, some of these devices will be available exclusively in China. In order to take better advantage of its investments, though, Samsung is expected to offer certain devices internationally too.