Samsung foldable phone mentioned in leaked Android 9 Pie build for the Galaxy S9
6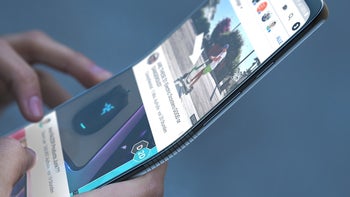 Rumors of a foldable Samsung phone have been floating around for so long, and have been confirmed by independent sources, that it's all but sure that the South Korean tech giant has such a device in the works. The latest confirmation comes from the source itself, as the folks over at
XDA
have uncovered information in the code of the latest Android 9 Pie build for the Galaxy S9 that seems to corroborate existing information about the foldable phone.
Reports earlier this year suggested that Samsung's foldable phone is codenamed "Winner." A file named "winnerlte" has been uncovered in the code of the leaked firmware build. Another interesting thing that the filename suggests is that the phone may be powered by Samsung' Exonys chip. As
SamMobile
notes, the company usually differentiates Snapdragon models of its devices with a
"q"
at the end of the codename.
Another interesting tidbit of information discovered in the leaked Android 9 Pie build for the Galaxy S9 is a policy file for an unreleased Qualcomm chipset, which makes mention of a
"Snapdragon 8150"
chipset. Previous rumors suggested that Qualcomm's next chip may be called the Snapdragon 855, but this may not be the case, as the current leak suggests.
There's no information yet as to when Samsung's foldable smartphone or the new Snapdragon chipset may be released. Our guess would be sometime next year.