Samsung tweet hints at Android 5.0 coming soon for the Galaxy Note 4
48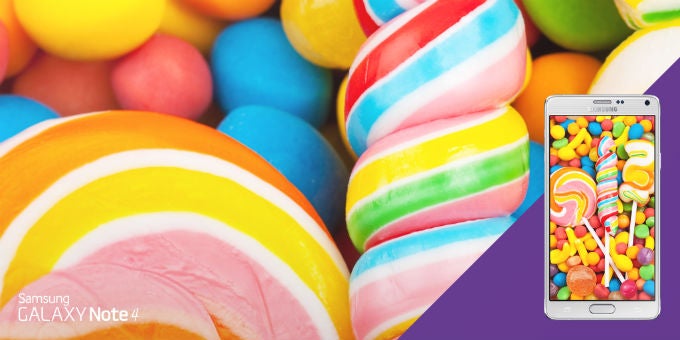 The Samsung Galaxy Note 4 hasn't been on the market for one week yet, and still hasn't been released in some markets. The first Android 5.0 devices haven't landed, and the update hasn't even been pushed out to Nexus devices yet. But, a new tweet from Samsung makes it seem like the Galaxy Note 4 could be in line to get Android 5.0 Lollipop sooner than you might think.
This morning Samsung sent out a tweet with the image that you see above of the Galaxy Note 4 and a number of lollipops sitting on a bed of Runts candy. The text of the tweet doesn't reveal much, saying only, "Anyway you look at it, the #GALAXYNote4 Quad HD Super AMOLED display is pretty sweet. #NoteTheDifference".
Nothing in that gives an indication when we should be expecting the Android 5.0 update for the Note 4 though. We have seen leaks of the Lollipop update running on a
Galaxy S5
, so it is obvious that Samsung is working on the update. We also know that Samsung is still working on the
Android 4.4.4 update
for a number of devices. The indication definitely does point to Android 5.0 on the Note 4, and we're certainly hoping it is coming soon.