Samsung to launch 5,100 mAh power bank alongside Galaxy S8, priced to sell for €70
22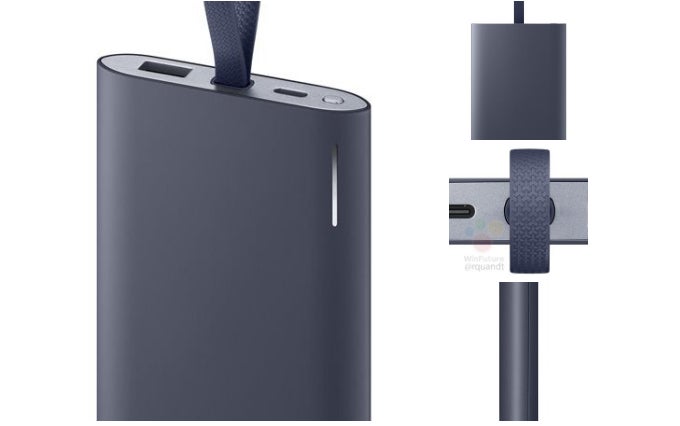 Samsung EB-PG950 power bank
As soon as Samsung outs the
Galaxy S8
and
S8+
next week, we're expecting a plethora of official accessories to be unveiled as well. Rumors about some of them date from months ago, such as the
DeX station
that will allow Galaxy S8/S8+ users to get a desktop experience.
But it looks like Samsung plans to launch a new power bank specifically built for the Galaxy S8/S8+, though it may work with other smartphones as well.
The Samsung EB-PG950 Power Bank will be available in blue and gray, and it enables users to quick charge their Galaxy devices. It's a 5,100 mAh power bank that offers a 15W charge speed limit for both the smartphone and the power bank.
It has two USB ports and power on/off button at the bottom, as well as a strap that makes it easier to carry around. The power bank might be released in more than two colors, but this what we've learned so far.
Samsung is likely to announce the new power bank on March 29, along with its
new flagships
. Rumor has it the official accessory will cost €70 at launch, not quite as cheap as we would have wanted.