Galaxy S8 pre-orders will start shipping more than a week before the official release date
10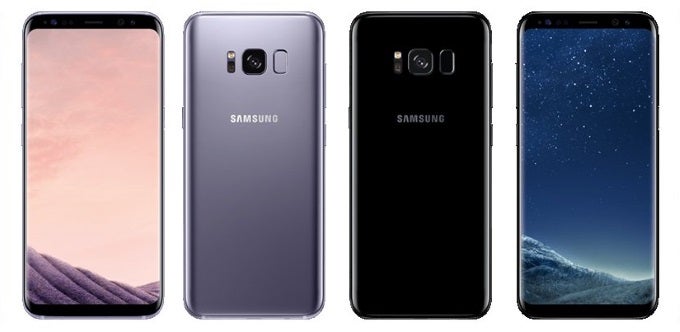 The Galaxy S8's latest official renders, courtesy of serial leakster Evan Blass
Samsung's upcoming S8 and S8+ flagship pair have been generating a lot of heat among tech enthusiasts for quite some time, even before their official announcement, in large part thanks to the vast amount of information about them that is now public (which is pretty much everything there is to know about them, really). So it's no surprise the company has put a lot of faith in its new product by gearing up for a large pre-order campaign, which is expected to result in even more sales than the Galaxy Note 7's pre-launch campaign.
First off, Samsung is planning to set up a number of "Samsung Experience" panels in 3,000 of its South Korean stores, as well as several hands-on events in London and New York right after the phones' official unveiling on March 29. This will be followed by a earlier-than-usual pre-order window between April 7 and April 17, with the devices starting to ship before their street launch date of April 28. This is a particularly interesting approach, but it's likely a bid to show the company values its most enthusiastic customers, who are willing to be the earliest adopters of the device.
The last Samsung flagship product launch, the Note 7, was a big success for the company,
despite its ultimate fate
. In the pre-order period alone, Samsung managed to sell 400,000 units of the phone, and industry sources predict the S8 pair will surpass that number, thanks to the company's encouragement of early device adoption. While there's little left for Samsung to reveal about the two new devices, the launch event will be the conclusion of a relatively big hype campaign, which includes
television teasers
and
outright feature reveals
. As a result, we, too, expect these will ultimately result in a large amount of customer interest, but it still remains to be seen just how many people will still trust Samsung's flagship offerings following the Note 7 debacle.