Samsung to invest more than $1 billion in its Austin, Texas chip production facilities
10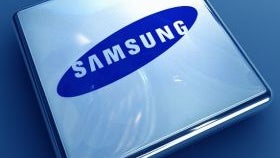 Earlier today, Samsung Electronics announced that it will invest more than $1 billion by the end of next year to increase application processor production in its facilities in Austin, Texas.
Samsung says that it plans to use this investment to boost production output from the existing facilities in the city. Since opening shop in Austin back in 1996, Samsung invested more than $15 billion in the Austin, Texas site, which is the largest international investment in the history of the state. Samsung made no provisions regarding the output increase that it expects to obtain through this investment.
Although $1 billion is a hefty amount for any company, it represents just a fraction of Samsung's total investments for 2016. The tech giant recently announced that it expects its conglomerate's capital expenditure to set a new record this year, $24 billion. About half of that amount go to the semiconductor business.
Samsung is the world's second-largest chipmaker and the largest manufacturer of memory chips. The chipmaking business is currently manufacturing in-house Samsung chips, as well as SoCs designed by Qualcomm and Nvidia. Samsung has also manufactured chips for its largest rival in the smartphone market, Apple. The company recently also recently became the first chipmaker to
manufacture chips using the 10nm process
.