Samsung says it is the first in the industry to mass produce chips using the 10nm process
20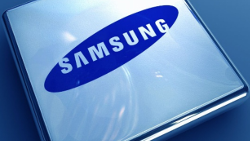 Samsung today announced that it has started mass production of 10nm chips, becoming the first in the industry to do so. The company said that a tech product will launch early next year using the 10nm chips it is turning out. There was a published report earlier this month containing a rumor that Samsung will be
producing the Snapdragon 830 chipset for Qualcomm using the 10nm process
.
According to the speculation, the manufacturer will use a technology called Fan-out Panel Level Package (FoPLP). This will allow Samsung to churn out the chips without using a printed circuit board for the package substrate, allowing the chips to be thinner.
If this rumor is true, dropping the node from the 14nm FinFET process used for the Snapdragon 820 SoC will make the Snapdragon 830 chipset cheaper to produce (not including the one-time cost to update the equipment needed to manufacture the chip). It also will be more frugal in terms of power consumption.
TSMC said earlier this year that it will be
manufacturing chips using the 7nm process starting in the beginning of 2018
. Samsung is also expected to follow suit.
source:
Reuters
Recommended Stories