Samsung to introduce no new cellphones at CES?
This article contains unofficial information.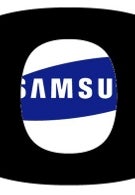 According to Mobile Crunch, a tipster passed along to them the word that Samsung's CES press conference is set for 7:30 am on day 2 of the festivities. Thinking that 7:30 am would be a little strange hour of the day to show off a new handset to the media, the site went to check things out with a Samsung related source and this also came back with the news that Samsung has nothing new in the way of new mobile phones to show the public. That is not to say that Samsung won't introduce new Television sets or other electronics, but as far as cellphones go at the CES, Samsung has apparently pressed the mute button.
source:
MobileCrunch