Samsung scores a 3G patent litigation win against Apple, will seek compensation
99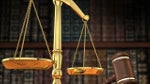 After Apple waged its patent war against it, Samsung's lawyers advised the Koreans to counterattack with whatever mobile-related patents they have in their quiver.
Samsung picked 3G-related patents
that could potentially ban the sales of some of Apple's iPhones and iPads, so it can have some leverage in the case Cupertino is waging against it.
Well, Samsung's 3G IP is licensed under the FRAND standard, which precludes a ban from happening, but the court in The Hague did indeed rule that Apple's iPhones and iPads, save for their newest versions, are infringing on Samsung's intellectual property.
Samsung welcomes the decision of the court in The Hague, which again confirms that Apple makes free use of our technological innovations. In accordance with this statement, we will recover adequate damages that Apple and its products have caused.
Samsung says it will now seek compensation from Apple for the violation of patent EP1188269, or, alternatively, this gives boosts up its negotiating power in the ongoing patent skirmish between the two mobile giants, which have 50% of the lucrative smartphone market between them, and 90% of the profits.