German court absolves Apple of infringing on a Samsung 3G-related patent, six more to go
8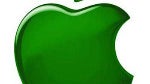 Oh, well, new year, same... patents. Judge Andreas Voss of Germany's Mannheim Regional Court just ruled today that Apple is not infringing one of the
seven 3G standard-related patents
Samsung claimed it is.
Samsung's spokesperson Nam Ki-yung commented: "
We are disappointed that the court did not share our views regarding the infringement by Apple of this specific patent in Germany. It should be noted that today's ruling relates to only one of several patents asserted by Samsung in the Mannheim court.
"
The ruling can still be appealed at various higher court, although it is not clear yet if Samsung is going to chase that path, plus it is just one small development in the giant patent battle between Apple and Samsung, which will likely entertain us through the summer as well, unless the companies man up and work out the inevitable settlements already.
source:
FOSSPatents