Samsung pushes Tizen to developers at its conference
30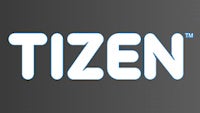 Samsung started its first developer conference this week in San Francisco and while talk of Android filled the air, Samsung also made sure that Tizen had a presence too. Most of the talk about Tizen took place between scheduled talks, amongst developers. The main focus of the conference was to push developers to make Android apps unique to Samsung models.
One analyst sees this all being done in preparation for the day that Tizen is made available, to show developers that Samsung can take care of them even when they start writing for the OS developed by Samsung and Intel. This way, the transition to Tizen from Android will be a smooth one. Samsung is developing Tizen as an OS it can focus on if Google starts punishing Samsung for dominating the Android platform.
Word is that problems with its app store has caused a delay in the launch of a Tizen powered handset. The latest buzz is that we will see a Tizen powered phone launch at CES 2014 in January. Meanwhile, both Sammy and Intel have been talking to code jockeys, trying to get them to commit to Tizen. Because Tizen apps are written in HTML5, a world class browser is being built for the platform.
The lone Tizen talk on the schedule was sparsely attended even though positive features for Tizen were discussed. Alexis Menard and Kenneth Christiansen, two software engineers at Intel, said that the platform is responsive in that it can cover various screen sizes, and also has an API for features like the battery. Ebay says that it is considering building a Tizen powered app because it see the platform eventually being used in smartphones purchased in emerging markets.
source:
CNET