Samsung promotes Google Play's My Library widget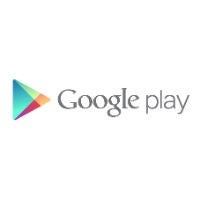 A while back, there were rumors that Samsung was being
pressured by Google's new Android chief
Sundar Pichai. The rumor had it that Google wanted Samsung to tone down the Magazine UI and to promote Google Play content rather than its own media stores. Magazine UI is still here in full force, but Samsung has been pushing Google Play content quite a bit with its new Tab S devices and the My Library widget.
While the vast majority of the
Galaxy Tab S announcement
focused on the new Super AMOLED displays, Samsung took a bit of time to highlight the My Library widget. The My Library widget is standard on all Google Android devices, and acts as your portal into everything Google Play, like Google Play Music, Newsstand, Books, and TV & Movies. As part of Samsung's "partnership" with Google Play (as stated in the press release) Samsung Galaxy Tab S customers will receive 90 days free of Google Play Music.
Of course, that's not to say it was all about Google Play content. Samsung also took time to talk about its Milk Music platform, though that was pitched as a way to discover new music. So, it came off more as a complement, rather than as a competitor to Google Play Music. And, Samsung had quite a bit of content to show off through its Papergarden magazine app, and various deals with companies like Marvel Comics and more.