Samsung might start to use AMOLED displays only in high-end phones in 2013, LCD displays for cheaper handsets
53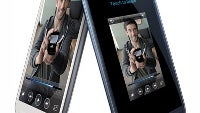 AMOLED may be the display technology of the future, but Samsung is allegedly mulling over leaving it only for its high-end products, according to SamMobile's 'trusted source'. Instead of getting AMOLED panels, low and mid-range products will use Samsung's PLS LCD panels. It will be premium devices like the Samsung Galaxy S series that would still get access to AMOLED panels.
Why? Two reasons, and the most obvious is production issues, but also Samsung might thus create a feeling of exclusivity to its AMOLED devices.
Now, the big difference between AMOLED and LCD is the technology itself. While LCD uses a light source and liquid crystals, AMOLED screens are based on organic diodes. Blacks are usually deeper on AMOLED, and thus contrast ratio is much higher, but recent developments in LCD have pretty much closed the gap otherwise in color saturation and viewing angles. On the downside, AMOLEDs tend to have a blueish tint instead of displaying perfect white, an issue not seen on LCD screens.
Would you prefer an AMOLED display (like the one in the Galaxy S III) with its punchy colors and deep blacks, or would you rather get the perfect whites of a device like the iPhone 5 and the HTC One X?
source:
SamMobile