Samsung may jack up memory and display component prices to compensate for the Note 7 writeoff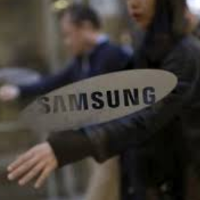 Samsung is providing mobile DRAM and flash memory modules, processor manufacturing services and, lately, AMOLED display panels for a lot of high-volume phone makers out there, and might take advantage of its commanding supplier position to catch up its breath a bit after the
$5 billion Note 7 writeoff
, warn analysts.
The DRAM and flash memory prices have been on an upswing due to newer technologies like DDR4 and UFS 2.0 coming online, but the price increase curve might become even steeper now that the
Note 7
is out of the picture.
The logic is that a bunch of Chinese phone companies that utilize Samsung components in their phones - Xiaomi, Oppo, Vivo or Huawei come to mind - might pick up the Note 7 slack, and increase production and marketing of their own big-screen phones. This rise in component demand would force Samsung to jack up prices, and, given that the chip-making business is now responsible for more than half of its profits, could offset the Note 7 losses somewhat.