Samsung makes the top three best-selling Android phones in the world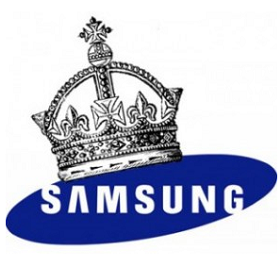 According to the latest report from market research firm Strategy Analytics, the top three best-selling Android smartphones at the global level are all manufactured by Samsung. The
Galaxy S7 edge
, the Galaxy J2, and the standard version of the
Galaxy S7
topped every other Android phone in terms of sales during the first half of 2016.
As per the new Strategy Analytics report, Samsung was able to ship an estimated 13.3 million
Galaxy S7 edge
units in the first half despite launching the Galaxy S7 series in March and getting less than four months of runway. This is good enough to make the Galaxy S7
edge
the best-selling Android phone of H1 2016 with a share of
2.3
percent of global Android phone shipments during the time period.
Moving to the second position in the chart, we find the Samsung Galaxy J2, with an estimated 13 million units shipped. The standard version of the
Samsung Galaxy S7
took the third spot in the rankings with 11.8 million units shipped and a share of 2 percent.
Note that that this is not the first time we're hearing that the Samsung Galaxy S7 series is a major commercial success. In fact, the two phones were the main drivers behind Samsung's
better-than-expected profits for Q2 2016
.
While the commercial performance of the Galaxy S7 series was well documented, however, this is the first report to highlight the success of the Galaxy J2, an entry-level Android phone that Samsung initially unveiled in India but is now selling in various markets across the globe, including the US.
Moving past the best-selling Android phones during H1 2016, the report also shares some
insight
on the everlasting iOS - Android battle. According to Strategy Analytics, Android smartphone shipments rose from 522.2 million units in H1 2015 to 577.3 million units in 2016, an improvement of 10 percent. Contrastingly, the researchers estimate that global iPhone shipments fell 16 percent year-on-year from 108.7 million units in H1 2015 to 91.6 million units in H1 2016.
What do you guys think? Is anyone surprised to learn that the entry-level Samsung Galaxy J2 is outselling all other Android phones with the exception of the Galaxy S7 edge?