Samsung hints that Garnet Red won't be the only new paint job for the S3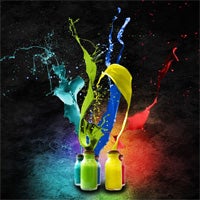 This obviously got a lot of people thinking, "What other colors might Sammy be cooking up?" While we don't exactly know what other looks the S3 will be sporting just yet, Samsung did hint that it is, in fact, working on some other variants.
A Samsung UK spokesperson responded to Pocket-lint's inquiry about other color schemes by saying; "We will be announcing potential colour variants in due course."
It is safe to say that a lot of people are bored with black rectangles. That was very evident by all the positive response to the design of Nokia's
Lumia 800
and
900
, which were both offered in an array of unconventional colors. While we could do without Samsung's ridiculous names, we are super excited to see a flagship handset get a splash of color.
So what do you think? Do you like the idea of manufacturers giving you more choice in color? If so, what color would love to see the
Samsung Galaxy S III
in next?