Samsung heir to be officially charged following bribery scandal
12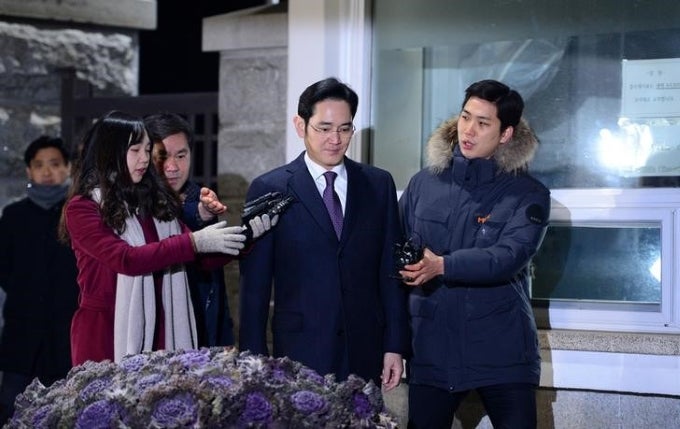 Following the
much-publicized bribery scandal
involving several Samsung heads and the South Korean president, today the special prosecutor's office presiding over the case has announced it will charge the heir of the Samsung empire, Jay Y. Lee, along with four other executives, with bribery and embezzlement.
Following the news, Samsung Group has made good on
its promise to shut down its corporate strategy office
, an unofficial controlling arm for the many companies under the Samsung banner. Three of the other arrested executives have officially resigned from the company, which is now left in a very vulnerable state with little to no leadership.
The scandal, along with the investigation that followed it, began late last year following accusations that Samsung bribed a private confidant of South Korean president Park Geun-hye to smooth the merger of two Samsung affiliates. The president was subsequently impeached, and a Constitutional Court hearing on whether to uphold the decision is scheduled for next month.