Once again, investigators seek arrest warrant for Samsung heir Lee Jae-yong
11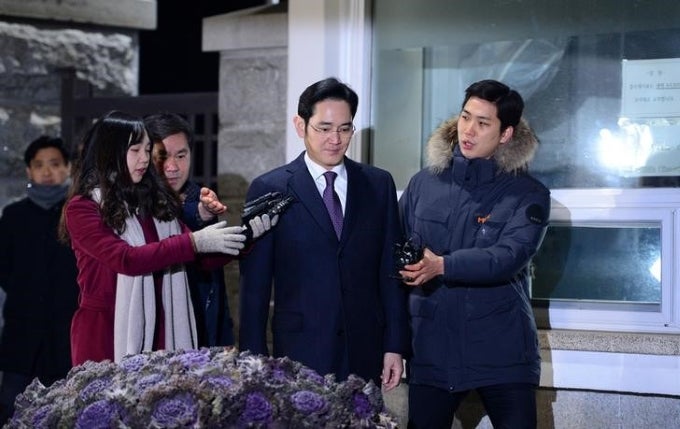 Following a 15-hour questioning on Monday, South Korea's special prosecutor's office is once again seeking an arrest warrant against Samsung's
de facto
leader Lee Jae-yong. This comes a month after the court denied
a similar request
, spawned by an investigation into one of the biggest political scandals in recent South Korean history, which also led to a vote for the impeachment of President Park Geun-hye.
The scandal, which was uncovered late last year, allegedly involves the pledging of payments by Lee, in his capacity as heir apparent to Samsung Group, to a company and several organizations with ties to a friend of the President, Choi Soon-sil. The bribe, prosecutors claim, was intended to smooth the merger of two Samsung affiliates, Samsung S&T Corp and Cheil Industries Inc. back in 2015. Following massive public outcry and a string of nationwide protests, President Park was stripped of her powers, and is now awaiting the Consitutional Court's final decision on the matter.
While Samsung's day-to-day operations are unlikely to be affected by Lee's arrest, the company could suffer in the long term due to the huge void it would leave in its current leadership, which was one of the reasons the original request for an arrest warrant was thrown out. The corporation recently announced
it will disband its corporate strategy office
, Samsung Group's main controlling arm, after the investigation concludes, which, too, is likely to negatively affect its business,
despite the conglomerate's recent financial successes
. The Seoul court will hold a hearing on Thursday to decide whether to grant the prosecutor's request.