Major shakeups in Samsung's management following bribery scandal
3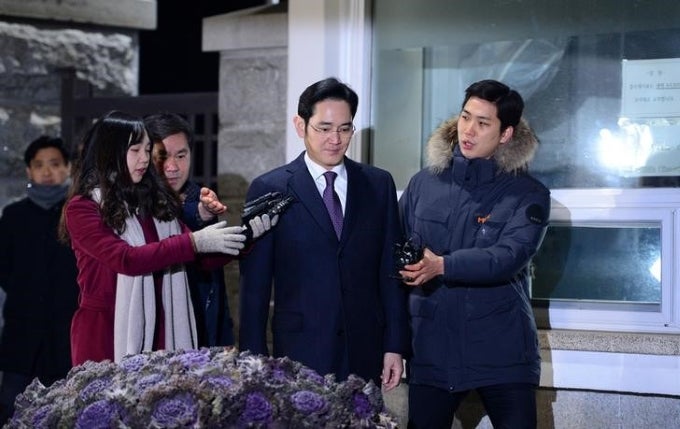 Following last year's major corruption scandal, which ultimately led to the impeachment of South Korean president Park Geun-hye, today Samsung Group has announced two major changes in its business management strategy. This comes just a few weeks after
news broke ou
t that Samsung's head, Jay Y. Lee, along with several other high-ranking company officials, were major suspects in the bribery scandal.
The first announcement is that the company is formally leaving South Korea's biggest lobbying organization, the Federation of Korean Industries. The FKI had a major part in last year's scandal, reportedly acting as a middleman between its members and the presidential office. This move wasn't unexpected, however, as Lee announced Samsung would leave the organization at a parliamentary hearing last year. Right now Samsung Electronics Co. is the only part of the conglomerate that's officially withdrawn, but the rest is also expected to do so shortly.
Samsung also announced it will disband its corporate strategy office after the government's probe on the company's involvement into the corruption scandal ends. The office is the unofficial means through which the conglomerate is controlled, and is made up of about 200 high-ranking staffers personally chosen by the Lee family. It is the latest iteration of Samsung's control arm, with its predecessor, too, being shut down following a government investigation.
While the conglomerate is yet to comment on how it plans to continue day-to-day operations following these changes, chances are little is about to change, at least product-wise. Samsung
just had its best quarter in 3 years
, despite both its corporate problems and its
explosive devices
.
The company's newest flagship smartphone, the Galaxy S8
, has been widely reported on, thanks to a copious amount of leaks and rumors,
and is expected to be at least partially revealed at the Mobile World Congress
at the end of this month. So no matter how the company's leadership shifts, its business model isn't showing signs of changing in the near future.
sources:
Reuters
,
Yonhap News
via
SamMobile