Samsung confirms Galaxy Note 7 replacement units will arrive in the US no later than September 21
48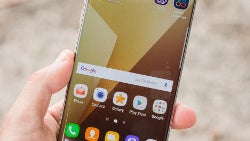 Samsung has finally announced when exactly customers who purchased the Galaxy Note 7 in the United States can expect to be able to replace their devices.
In an official statement issued today, the South Korean company confirmed that new
Galaxy Note 7 replacement units
will arrive in the United States at most retail location no later than September 21.
Basically, this means that customers can start receiving their new smartphones as early as next week, but not later than September 21.
Once again,
Samsung warns customers
who still use their Galaxy Note 7s to power them down until replacement devices arrive: "we are asking owners to act now by powering down their Note7 devices and receive a replacement devices or a refund through our exchange program."
Samsung announced an exchange program in the United States where customers who purchased the Galaxy Note 7 before September 15 are given three choices:
- Exchange their current Note7 for a new Note7 device when available at their point of purchase or retailer;
- Exchange their current Note7, and any Note7 specific accessories, for a Galaxy S7 or S7 edge with a refund of the price difference between the products;
- A refund can be obtained at your point of purchase
.
On top of that, the South Korean handset maker announced that customers who exchange a Galaxy Note 7 smartphone for another Samsung product will also receive a $25 gift card, in-store credit, in-store accessory credit or bill credit from select carrier or retail outlets.
"Consumer safety is always our highest priority. Our collaboration with the CPSC to fast-track a voluntary recall in the U.S. addresses safety concerns by ensuring we reach Note 7 owners quickly to exchange their devices," said Tim Baxter, president of Samsung Electronics America.