Samsung will reportedly deactivate all recalled Galaxy Note 7 units after September 30
99+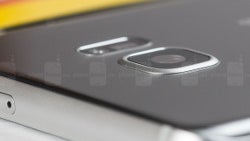 Update:
Reports of plans to deactivate any Galaxy Note 7 units
have been denied
.
Samsung has already issued the
recall order
for all Galaxy Note 7 devices that have already been shipped from its warehouses, but the process of replacing all these potentially faulty units will take a few weeks.
We're talking about at least 2.5 million Galaxy Note 7 phones that Samsung must replace with new devices that do not include batteries manufactured by its affiliate company, Samsung SDI.
However, the recall process is pretty much different and varies by country. For example, in the United States you can easily switch to another flagship like the Galaxy S7 or Galaxy S7 edge, if you've already ordered and paid for the Galaxy Note 7. You'll also receive a $25 gift card from Samsung.
In other countries, you will have to wait until the Samsung's local branch receives the new Galaxy Note 7 phones to replace your potentially faulty. During this time, you are advised to stop using your phone, although you aren't offered any devices instead.
Since Samsung and the Consumer Product Safety Commission (CPSC) recently issued
a joint statement
in which they urge all Galaxy Note 7 users to power down their devices and immediately exchange them as a result of battery cell issues.
But what if you don't want to exchange your newly acquired Samsung Galaxy Note 7 for various reasons? Well, apparently you won't be able to use it for too long since the South Korean company plans to deactivate all faulty units after September 30.
According to
Reddit
user LimboJr, he was told by a Samsung rep that every recalled phone will be remotely deactivated after the end of September. This means that customers who bought the Galaxy Note 7 won't have other choice than to follow the procedure Samsung has put in place in countries where its phablet is available for purchase.
So, if you own the Galaxy Note 7 and think that you don't really need to take advantage of the exchange program, then you might want to reconsider since Samsung might deactivate it after September 30.